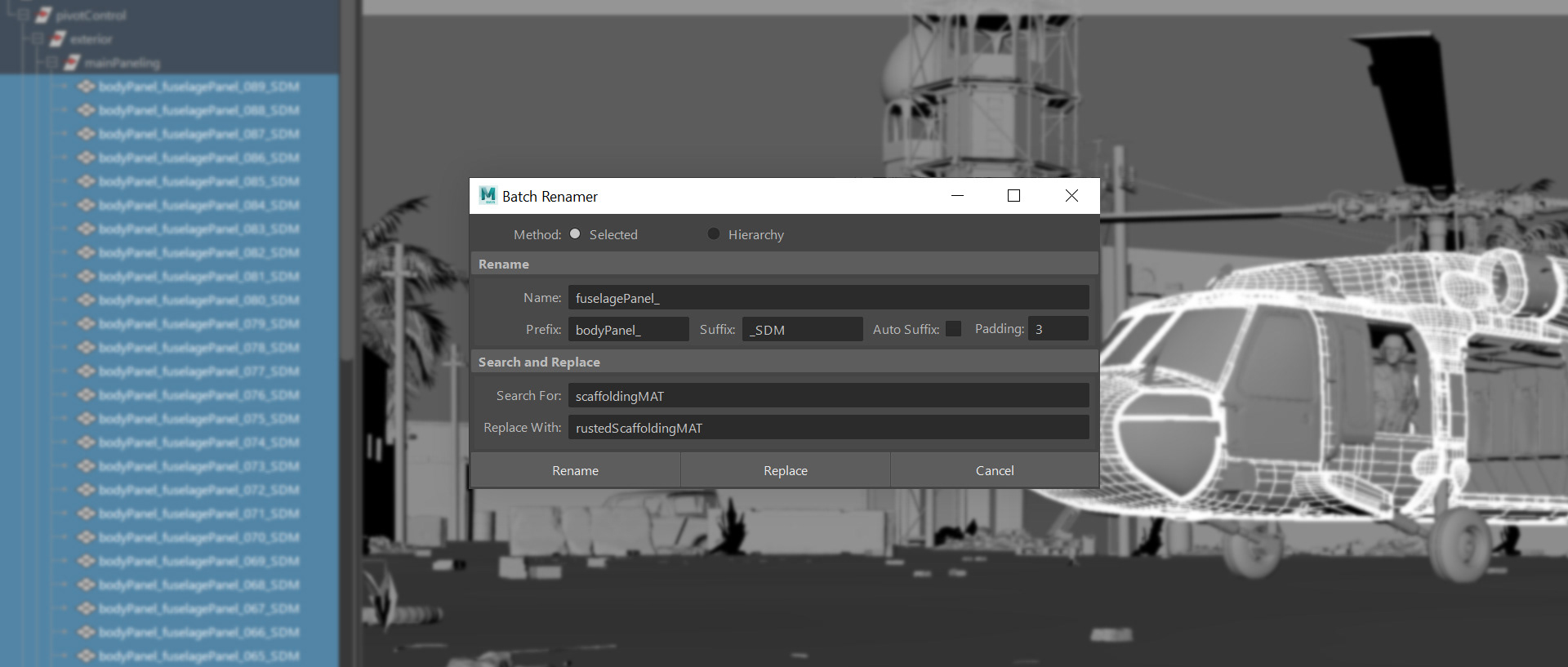 A handy tool I made while learning Python and PySide2. The Batch Renamer is designed to speed up the renaming of large scenes and characters. I ended up using the native Maya commands to create the UI as I wanted the tool to be as seamlessly integrated with Maya as possible.

This Batch Renamer tool is free to download! More information and the download link and can be found on
Github
.
I am always open to suggestions on how this tool can be improved so if you have any ideas or feedback don't hesitate to get in touch.